When you give your guests cold beverages with Scotsman ice, you're serving them the ideal ice experience. That's because, at Scotsman, we understand how important ice can be to making any occasion special. And how much being a good host means to you.
Scotsman Ice Systems pioneered the development of affordable, reliable ice-making machines in the 1950s. As the creators of the original nugget ice, we introduced that popular ice alternative to consumers.
Our dedication to always making ice the absolute best it can be has made Scotsman the world's leading ice machine manufacturer. After over a half-century of research, innovation, and superior customer service, today there are more than a million Scotsman ice machines at work around the world in more than 100 countries.
For more information on our heritage of making ice the world demands, check out our timeline and photo gallery below.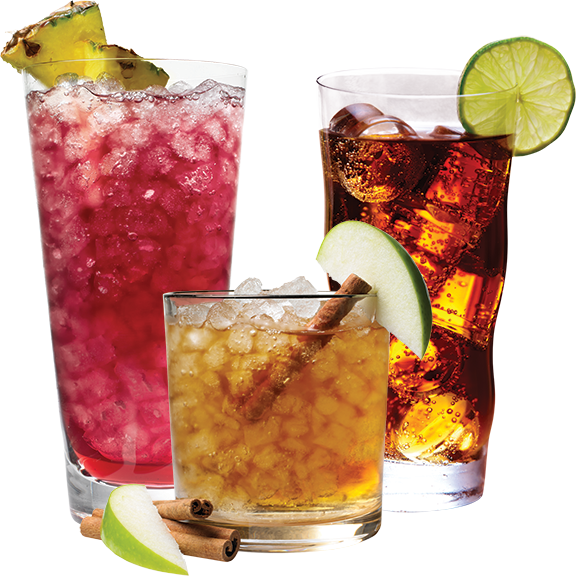 Scotsman
Pioneers in the Industry
American Gas develops the first Scotsman Cube Ice Machine.
Cube Ice Machines start using condenser-heated hot water for harvest.
Medium cube size is introduced.
First Residential Ice Machine is introduced, model SM15.
After outgrowing their space in Albert Lea, Minnesota, Scotsman finished construction and moves into their new manufacturing facility in Fairfax, South Carolina.
The first Commercial Nugget Ice Machine is invented, model MH750.
Scotsman Industries goes public on the NYSE. Later that year, ice bin level sensors with time delay become patented.
Scotsman Ice Systems becomes ISO certified. In addition, every ice machine is end-of-line tested and produces ice before leaving our manufacturing facility.
Scotsman Ice Systems is a finalist for The Shingo Prize- a premier manufacturing award in North America.
2006
Industry Week Magazine Finalist
Scotsman Ice Systems is named a "Top Manufacturer In The USA" by Industry Week Magazine.
The Brilliance® undercounter ice machine line is introduced.
Commercial nugget-creating technology is introduced for the home in our first Residential Nugget Ice Machine.
The Ali Group brings Scotsman Ice Systems into the fold with over 73 foodservice equipment brands within their Group.